The MRT method is a non-destructive, magnetic and contactless procedure that makes it possible to detect broken wires, distortions and corrosion on steel ropes.
AMC
---
Since 2018, AMC Instruments has been part of Axel Johnson, Lifting Solutions Group.
The company acts as a technical partner for the training of qualified and experienced personnel in non-destructive testing for levels 1 and 2 of ISO 9712 - steel cables used for lifting and transporting people and goods, whether by elevator or not.
AMC is constantly introducing innovative innovations to the MRT concept, most recently with an automatic setting in the software that enables full cable inspection after improving the user interface and optimizing the use of magnetism technology.
Read more about the company here.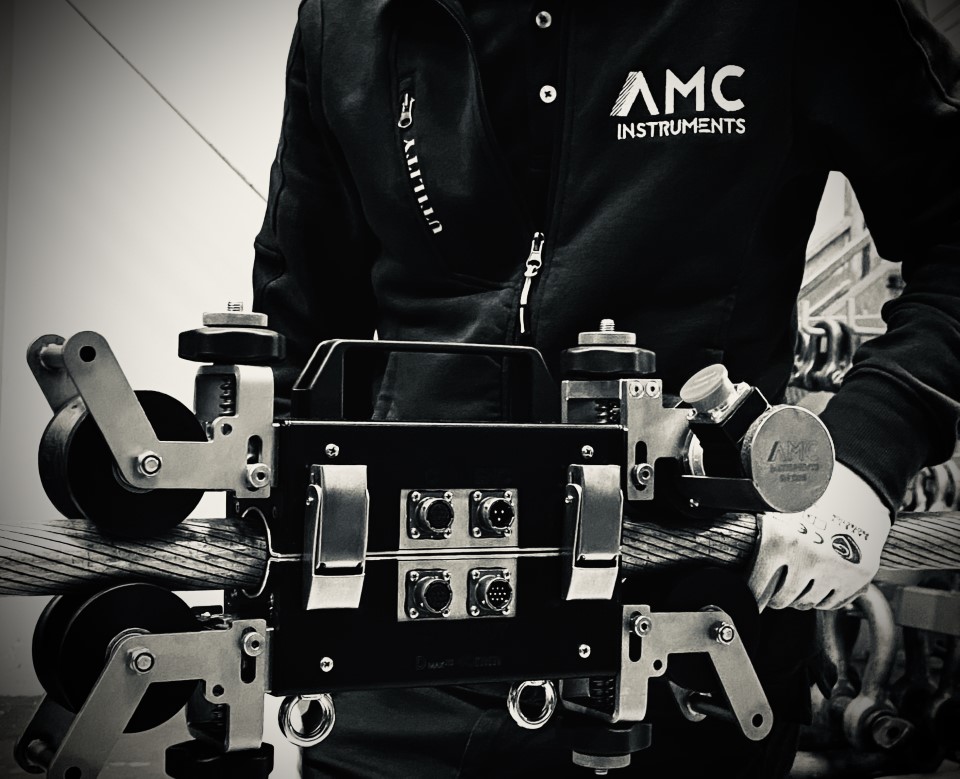 The MRT method
---
This magnetic method was introduced in the cable car industry to inspect the transport and transportation system and to identify external and internal defects.
In the 1980s, this technique was expanded to the offshore heavy lifting sector, where there was a growing need for efficient and safe solutions.
In the latest version of the ISO 4309 standard, MRI has been included as an assessment method for inspection of generic heavy steel ropes.
MRT units are equipped with two different signal detectors (on two separate electrical circuits). These warning signals tell the operator about potential damage such as internal and external damaged wires, corrosion, wear, etc.
The LF signal is the main technique in this field, regulated by international standards and consists of measuring
the leakage flux that occurs when a defective part of the rope is inserted into the unit.
Contact us
Contact us if you have any questions