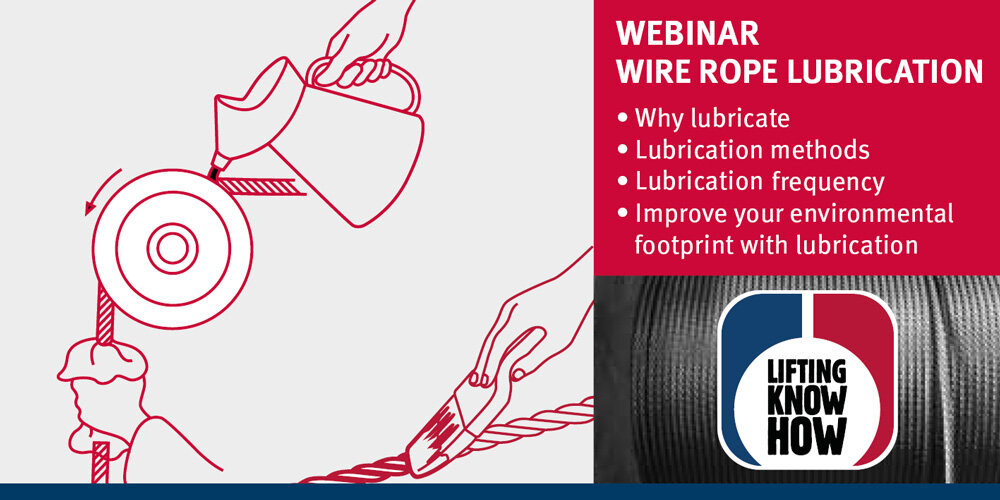 Webinar wire rope lubrication
Number four in the series of webinars on wire rope under the auspices of Lifting Solutions!
Webinars have previously been held on:
- Basic introduction of wire ropes
- High performance and rotation resistant wire ropes
- Inspection and wire rope disposal criteria
The footage from these webinars can be found here.
Webinar, to be held February 15th, at 11 am to 12 pm, will be about lubrication of wire rope .
These webinars are popular and usually last within an hour, so take the time to increase your own or your company's knowledge of wire rope lubrication.
The presentation will be in English and there is an opportunity to come up with questions along the way. We also arrange for any PPT presentations to be sent afterwards, but only on direct requests.
We hope as many as possible have the opportunity to participate in this webinar! Help us spread important knowledge!