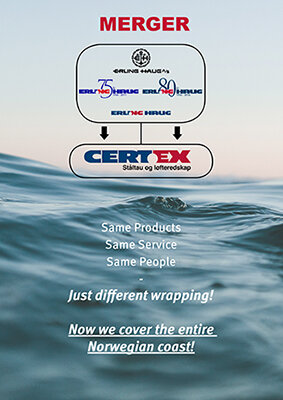 Erling Haug AS have merged with Certex Norge AS
The merger between Erling Haug AS and Certex Norge AS has been in effect since the 1st of January 2019.
It is with great wistfulness that the brand Erling Haug will disappear, but we still remain with the same departments, people, service and products. Even better, as fully merged, we now can cover the entire Norwegian coastline, which benefits our customers even more.
We will continue to strive for excellence in all our endeavours and hope that even though our name has changed, you will still find that we're still the good old service minded people you've done business with.