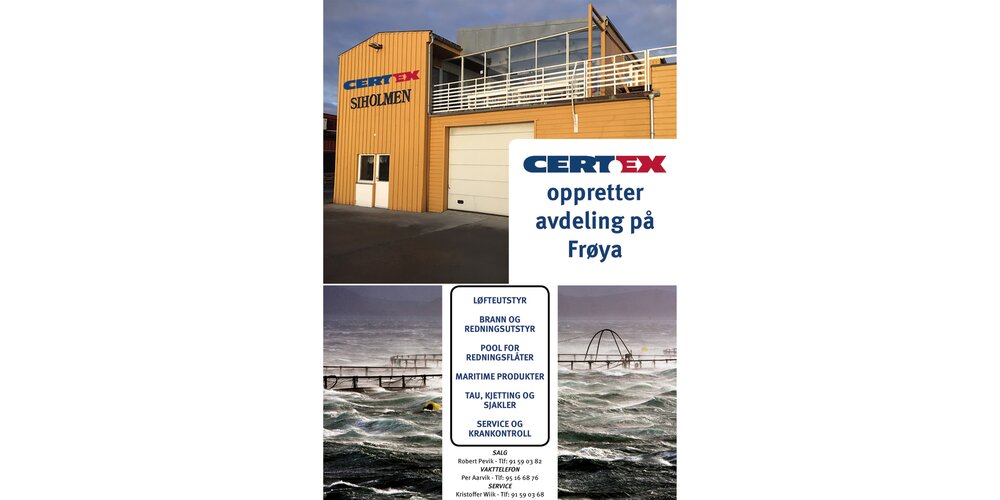 Certex Norway opens up a new branch!
To stengthen our positoin in the marine aquaculture- and fish farming industry, we're finally opening up a new branch in Siholmen located on Frøya. With this department we can dilligently serve our marine customers with the whole range of our quality products within lifting, mooring, fire and rescue and service/maintenance.
We're glad to finally materialize a long planned expansion and the location couldn't have been better for us.