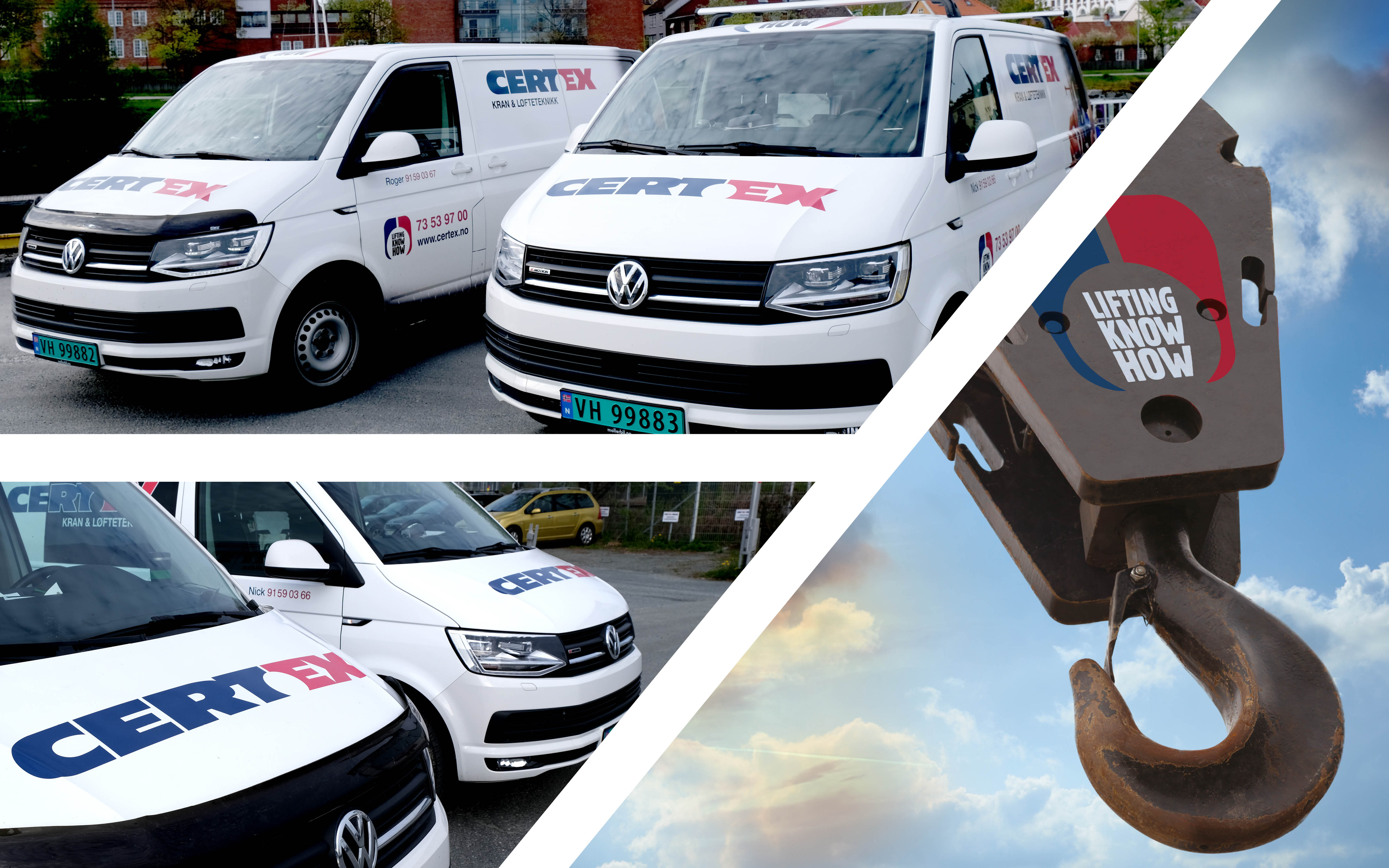 Certex Norway are certified according to regulations concerning the Performance of Work - use of work equipment and related technical requirements (No 1357)
Service Department at Certex Norway AS
Our service workers are certified to perform inspections and service on a variety of equipment, and possesses broad and extensive experience in the industry. We offer professional and certified controls, and can make repairs either from our service vehicles directly on the customer's workplace or in our workshops. We have stocked products that can be used if replacement of equipment should be necessary.
Annual Controls
The Authorities demand control of equipment every 12 months. This control is applicable for those parts of the equipment that is of great importance for safety.
Report
After an inspection is completed, our inspectors fill out a test report that will be the customer's documentation for the authorities. This report will be available at Onix Equipment Portal, a database that gives the customer the opportunity to undertake monitoring of equipment in a simple way.
Service Agreements
We also offer service agreements to our customers for easy follow-ups. If you sign a service agreement with us we will keep track of when a new control is needed and do the necessary inspections and possible repairs which allows for increased security.
Following is an overview the different certification categories where we carry out inspection and maintenance.
Certification Categories
G4: Bridge/Travelling Crane (G4)
G7: Winch/Play/Tackle (G7)
G8: Truck Cranes (G8)
G10: Hand Operated Cranes (G10)
G11/RX: Lifting Equipment (G11)
G20: Crane - Others (G20)
SX: Studio and stage equipment
Service cars
We have service cars equipped with tools and spare parts
so that control and service can be performed directly at your workplace.
The equipment can also be brought to one of our workshops for inspection and repair.
The control includes in particular the parts of the work equipment that are important for safety and working environment.
After each inspection, the inspector fills in a test report which is later distributed to the customer.
We perform control of
Chain, fiber and steel rope tools
Lifting yoke, spreading boom and special yoke
Manual and electric hoists
Traverse cranes
Ports/gantry cranes
Tower cranes
Salvage trolleys
Truck cranes
Studio and stage rig
Sampling of attachment point in elevator shaft
Fall protection equipment
Swivel cranes
Truck cranes
Hand-operated cranes
Lifting equipment of all types