General: A grade 8 shackle for higher working load with smaller dimensions compared to regular grade 6 shackles.
Design: Forged according to. U.S. specification RR-C-271.





Material: High tensile steel, quenched and tempered, grade 8.
Marking: WLL.
Temperature range: -20°C to 200°C except 150 t = 0°C to 200°C
Finish: All parts hot dip galvanized, brown painted bolts/pins on top of galv.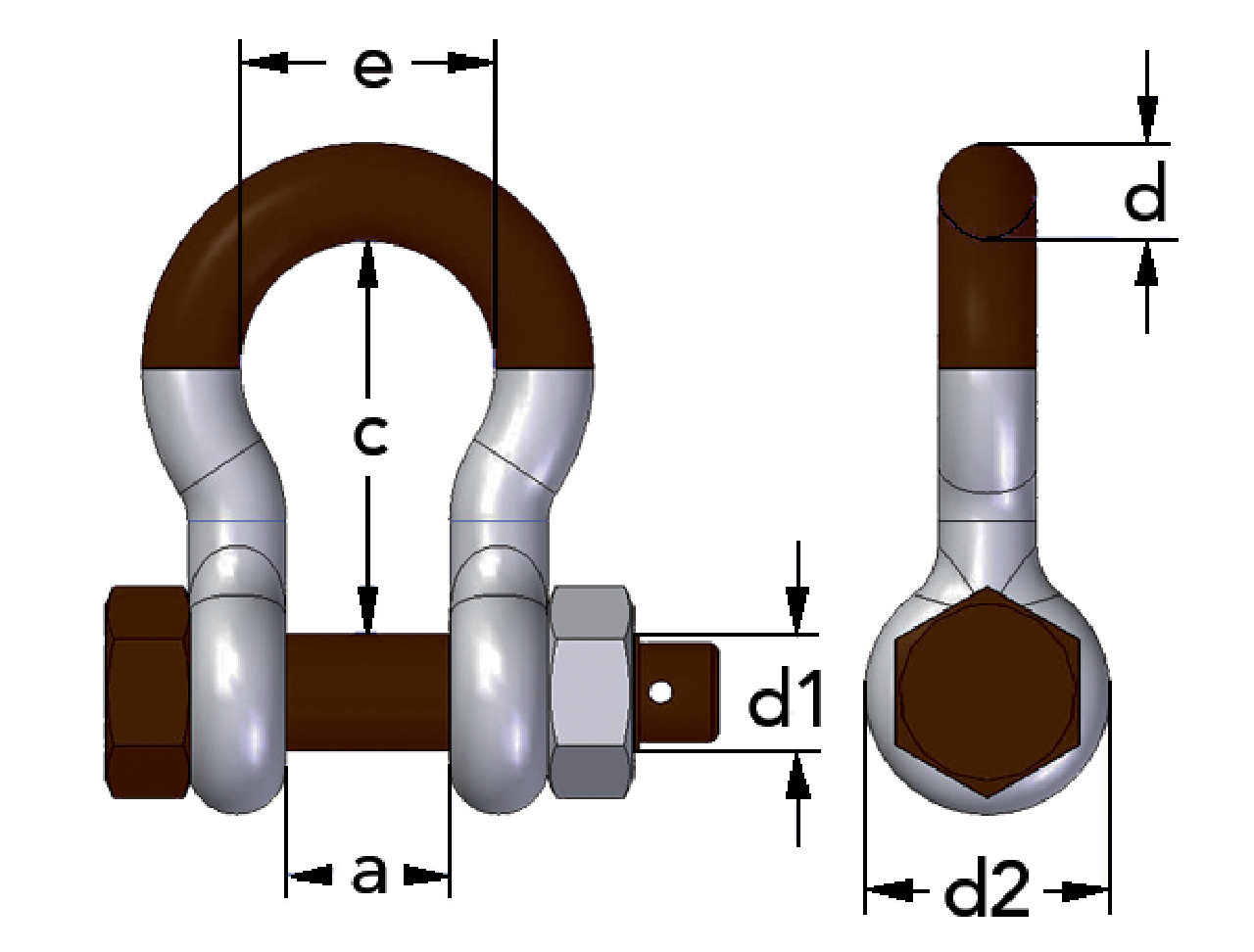 Select a row from the table below, then click the add to quote button
Download CAD

Description