Design: For use with single or double large diameter grommets.
Extra large sling contact area improves efficiency of the grommet sling. Increases usable sling strength minimum 60 % and greatly improves life of grommet slings.

Proof load: All 2170 shackles are individually proof tested and magnetic particle inspected. Sizes 300 metric tons and smaller
are proof tested to 2 times the Working Load Limit.

Material: Quenched and Tempered, Cast alloy steel
Marking: WLL, RFID Equipped
Finish: Bows are furnished Dimetcoted and pins are Dimetcoted, then painted red.
Safety factor: 75-300 ton, 5:1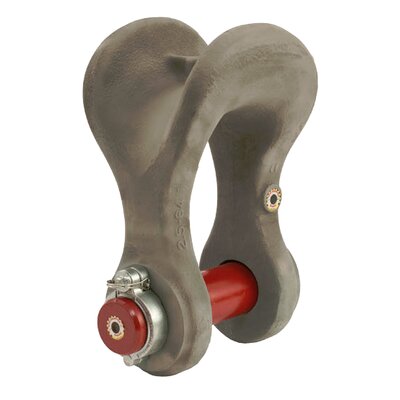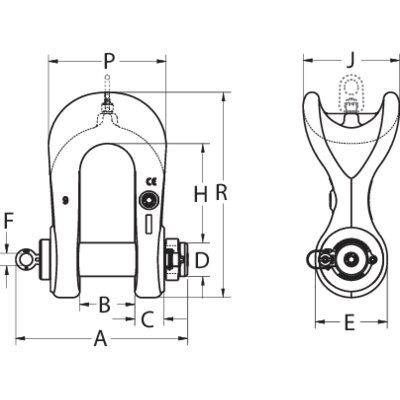 Crosby Logo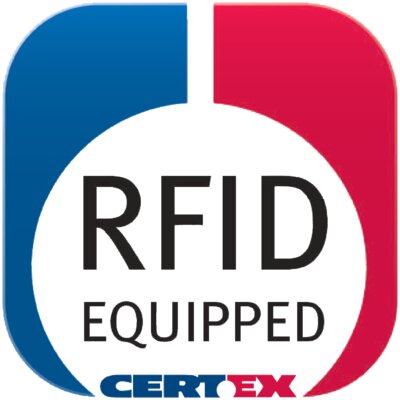 Select a row from the table below, then click the add to quote button
Download CAD

Description