General:
It has been designed for high speed rescue operations.
Main tasks
:search operations by visual and electronic means, sea rescue of injured or safe people, towing and grouping of liferafts and rescue boats and helicopter guidence during rescue operations.
Length:
750 cm.
Max. authorized n° of persons:
8
Max. authorized load:
1693 kg.
Material: The hull of the boat is made of reinforced fibreglass and fireproof gel coat and resins. The tube can be supplied with other types of material ranking from PVC to polyurethane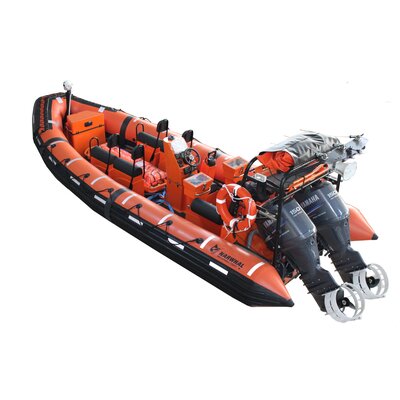 Currently this product cannot be added to an online quote. Please contact us directly for enquires.