General:
Spliced fibre rope of mostly polypropylene and some polyeten. For all kinds of applications like
mooring systems, towing ropes, lifting slings, rope for the fishing industry, cargo nets, rope ladders and more. 
Design:
3-strand spliced fiber, UV resistant.
Specific gravity:
0,91 (floats).
Melting point:
Apx 165°C.
Elongation:
Apx 30%.
Material: A split fibre mix of polypropylene(PP) and polyeten(PE).
Finish: Green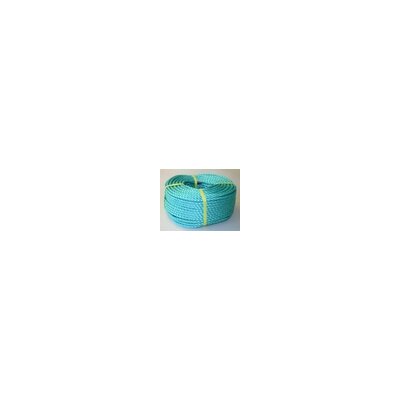 Select a row from the table below, then click the add to quote button
Download CAD

Description
Coil 110 m
Art. no.

Diam.
mm

Weight
kg/110 m

04.70DAN11006

6

690

1,77

04.70DAN11008

8

1200

3,30

04.70DAN11010

10

1820

4,95

04.70DAN11012

12

2700

7,26

04.70DAN11014

14

3700

10,20

04.70DAN11016

16

4400

12,76

04.70DAN11018

18

5500

15,50

04.70DAN11020

20

7000

20,00

04.70DAN11022

22

8400

24,26

04.70DAN11024

24

9000

25,96

04.70DAN11026

26

10400

30,49

04.70DAN11028

28

12000

36,00

04.70DAN11032

32

13950

42,00

04.70DAN11036

36

16950

52,50

04.70DAN11040

40

20400

62,50

04.70DAN11044

44

25300

77,50

04.70DAN11048

48

29600

92,50
Coil 220 m
Art.no.

Diam.
mm

Breaking Force
kg

Weight
kg/220m

04.70DAN22032

32

13950

84,00

04.70DAN22040

40

20400

125,00

04.70DAN22048

48

29600

185,00